Sain Law concentrates in Corporate/Business Law, Commercial Real Estate and Development, and Business & Commercial Transactions.
We pride ourselves on being a law firm that is attuned to the needs of our clients. We provide exceptional service and resolve issues in the most efficient, cost-effective and professional manner.
Kathy has practiced law since 1996, the majority of which have been in Pennsylvania. Prior to coming to Pittsburgh, Kathy received a B.S. Degree in Business Administration from Valparaiso University and thereafter received her Juris Doctorate in Law from Cleveland State University – College of Law. Until moving to Pittsburgh, Kathy practiced in Cleveland, Ohio. Kathy is also a licensed title insurance agent in Pennsylvania through Fidelity National Insurance Company and holds her license under Sain Settlement Services, LLC.
Kathy has worked with businesses of all sizes and feels fortunate to have the continued client loyalty over the years watching many of her clients grow and expand their businesses. She has gone through the "entrepreneurial process" and understands the real estate development process herself, striving to provide high levels of service to her clients in these areas of practice while empathizing with the business owner or developer and understanding many of the common concerns and fears they face. From this viewpoint Sain Law and Kathy have a unique relationship with and understanding of their clients.
Sain Law's mission is to continue to grow and develop a solid reputation of being a superior law firm in the Pennsylvania region providing businesses and individuals with valuable advice and counsel while maintaining an impeccable reputation of integrity and honesty.
Email Kathy: ksain@sainlaw.com
Memberships
Pennsylvania Bar Association
Ohio Bar Association
Christopher J. Albert, Esq.
Chris concentrates his law practice in Corporate and Commercial Real Estate. He regularly works with clients handling matters related to business and entity formation, asset and business transactions, large-scale land title due diligence, title review, land use and development, and other issues related to commercial and residential real estate acquisitions and sales. On the development and legal "side" Chris assists with real estate finance, quiet title matters, and commercial, residential, and mixed-use development projects. Chris has a unique understanding of the client's perspective when assessing a project or acquisition, as he is entrepreneurial himself in owning and renovating residential housing in and around Pittsburgh.
Chris is a life-long resident of Pittsburgh where he is an active member in his church and neighborhood community. He received his Bachelor of Arts in Business Administration and Minor in English from Washington & Jefferson College in 2010, and received his Juris Doctorate from Duquesne University School of Law in 2013. Chris is a member of the Allegheny County Bar Association and Pennsylvania Bar Association, and is admitted to practice law in the Commonwealth of Pennsylvania.
Allison, a Pittsburgh native, is the Office Manager and Administrator at Sain Law and Sain Development. Allison, in addition to managing the firm, also provides assistance and support working closely with the attorneys, accounting, and owners to ensure an efficient and productive workplace for all related businesses. Her experience in project management, and in creating procedures to ensure quality, efficiency and accuracy, make her an integral part of the Sain Group's team. Her ability to multi-task, her precise attention to detail and organizational skills help her to thrive in a fast-paced, multifaceted environment.
Allison, a Presidential Scholar, received a Bachelor of Science in Sports Management in addition to a Minor in Business Administration with a concentration in Management, graduating Magna Cum Laude from California University of Pennsylvania in May, 2014. Allison continues to participate as an active Alumni member of the Alpha Lambda Delta Honor's Society and the National Society of Leadership and Success.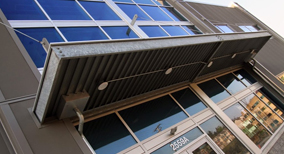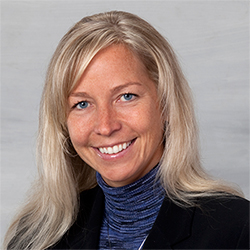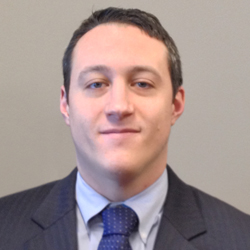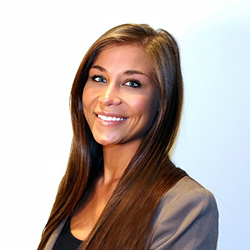 SAIN LAW LLC Sunset Building 2559A Brandt School Road, Suite 201 Wexford, PA 15090 Phone: 724.933.3100 Fax: 724.933.3103